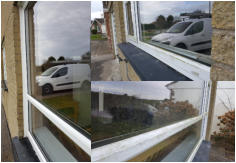 ADDRESS
41 Knights Wood
Drogheda
Co. Meath
A92 TPE8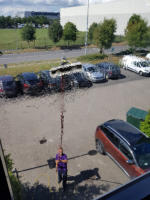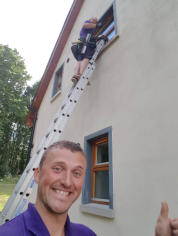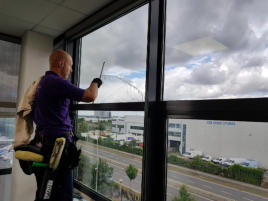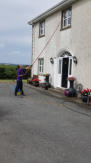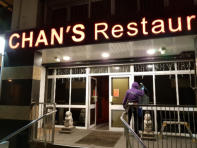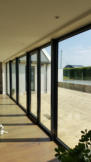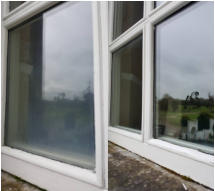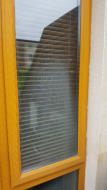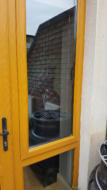 Window Cleaning and Glass Restoration
If you are looking for insured, reliable provider who will stick to agreed
dates, take propper care of you windows and frames and will provide
flexible payment options, you are at the right place.
We offer regular window cleaning with setting up an account where you can
set up dates for whole year and we put you into our calendar so you could
forget about the whole thing, you can pay us by bank transfer, card, cash or
you can set up direct debit. We will call you nd text you 3 days before arrival
to make sure that your house will be accessible and to ensure that we won't
turn your alarm on. To set up regular account simply call us on 0870531782
and we will organize it for you the way you would like to.
We can service commercial and domestic customers our fully equipped and
experienced crew can clean windows on different types of buildings, as one
out of not many we clean hard to reach windows on old historical windows
using water fed pole system without any risk which could be caused by
ladders or cherry pickers. We simply come and go quietly being almost
unnoticed not creating any distruptions. We can reach up to 50 ft from
ground level which covers most of buildings in Ireland
These 2 photos below show examples of older type of windows which we
have cleaned on historical buildings using water fed pole, you might
recognize them, one of them is Townley Hall and second one is Barlow
House in Drogheda. Usually buildings like this require lift and traditional
squeege wash but all the hastle can be avoided If you know how to achieve
good quality without risk.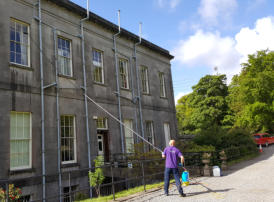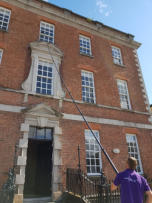 .. and we clean windows in many office buildings in Drogheda and
Dublin, like here in Blanchardstown Corporate Park
We are cleaning windows any time during the day even before or after sunset

We can clean ennoying substnces like adhesives and silicones from
your frames without the risk of scratching or damaging them like here
on this store front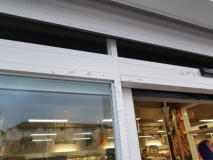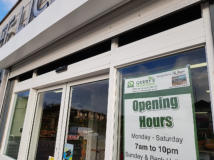 Windows covered with limescale or other pollution which doesn't come off
during normal cleaning can be restored with our advanced chemicals and
without scraping of glass surface even on very old windows.
We simply like what we
do :)



We are cleaning windows in alot of ordinary and unusual houses during the
year…
We do initial window cleanings after renovation weather is commercial
building site or housing estate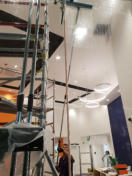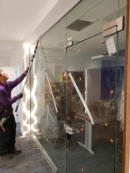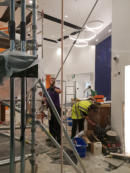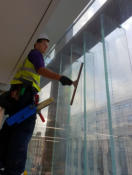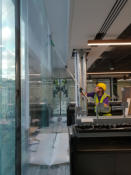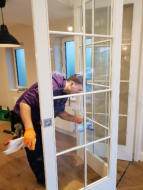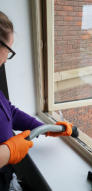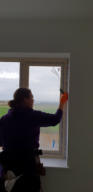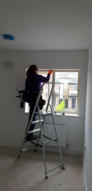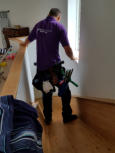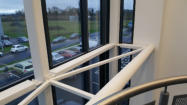 Nothing can stop us from reaching your windows like here were Greg is
standing on slide built inside of our customer's house or these windows in
office building of Holland and Barrett, high above ground level which we
have reached them with a pole from staircase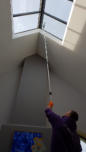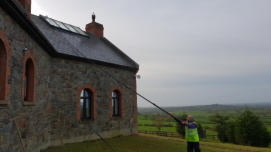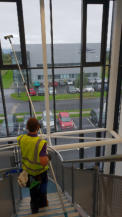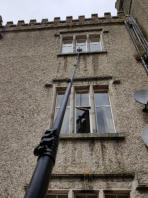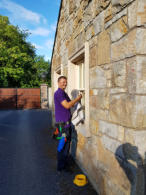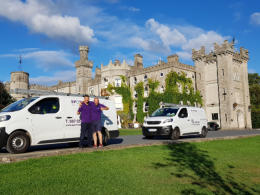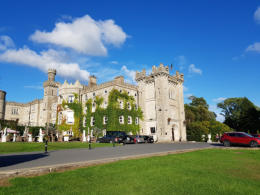 We clean windows in Hotels like this, window cleaning in
historical buildings requiers lot's of experience and we are
good at it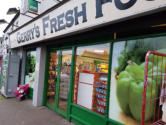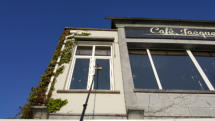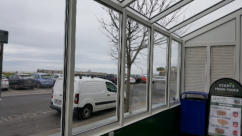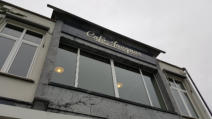 We are cleaning store front windows in shops on different heights, internaly and
externaly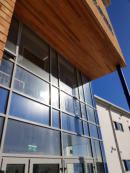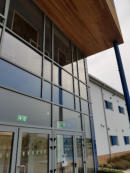 We clean windows at schools and public buildings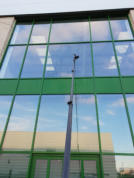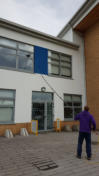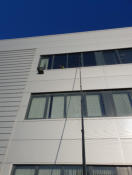 We can successfully clean windows in houses close to the nature where
cleaning of substances from nearby trees causes problems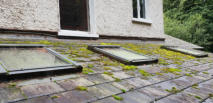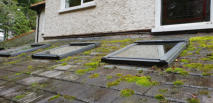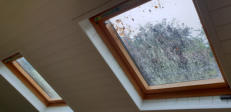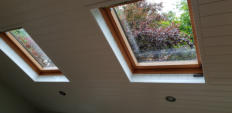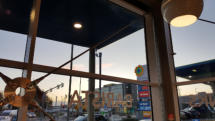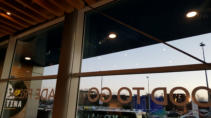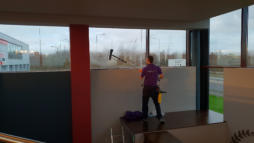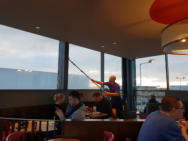 We can clean windows in busy places even during openning hours providing
solution for almost every situation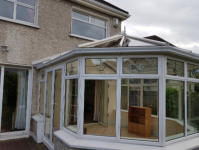 Our conservatory and sunroom cleaning is up to highest standard
wether it's a house or part of regular store front cleaning